The Ultimate Hybrid SUV: Introducing the 2023 Jeep Wrangler 4xe in Springbrook, ON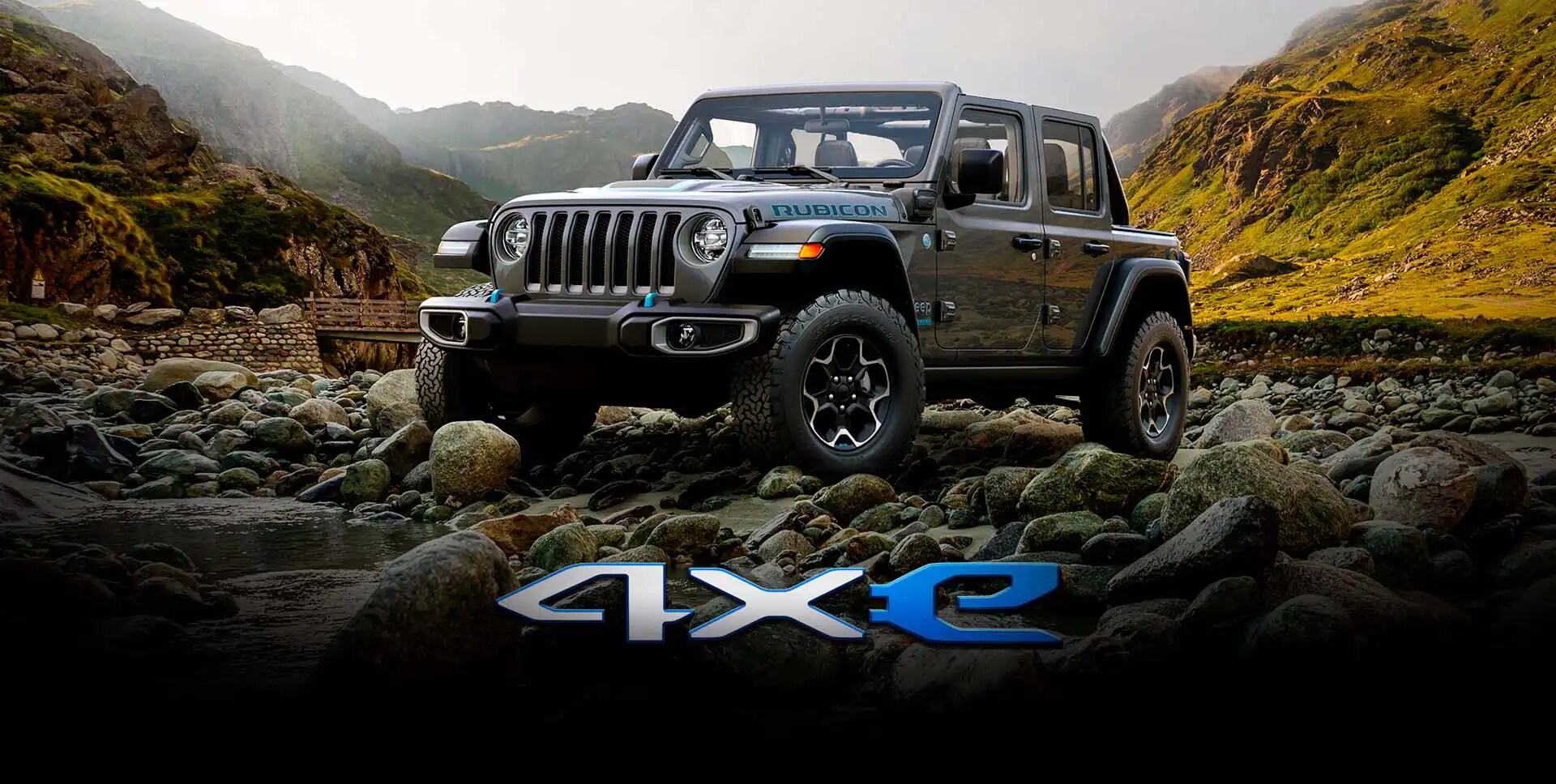 2023 Jeep Wrangler 4xe in Springbrook, ON
Are you ready for the future of off-roading? Look no further than the 2023 Jeep Wrangler 4xe, the latest addition to the legendary Wrangler lineup. Combining the iconic Wrangler design with innovative hybrid technology offers incredible power and efficiency on and off the beaten path.
With its impressive capabilities and unmistakable style, the 2023 Jeep Wrangler 4xe is the perfect choice for adventurous drivers. Are you a resident of Madoc, Marmora, Tweed, or Frankford? Check out our new inventory to order your dream car here at McKeown Chrysler in Springbrook, ON.
2023 Jeep Wrangler 4xe Performance Specs
The 2023 Jeep Wrangler integrates a 2.0-litre turbocharged engine with two electric motors and a 400-volt battery pack. This powertrain produces 375 horsepower and 470 lb-ft of torque, enough to tackle challenging off-road trails. It features a four-wheel-drive system with low range, and it can travel up to 35 km on electric power alone.
Charging the battery using a Level Two charger takes approximately two hours. The 2023 Wrangler 4xe can accelerate from zero to 97 km/h in six seconds, faster than the non-hybrid models. It also offers a combined city/highway fuel economy of 4.8 L/100 km in hybrid mode, making it the most efficient Wrangler ever produced.
2023 Jeep Wrangler 4xe Capabilities
The 4xe model has a smooth-shifting eight-speed automatic transmission, ensuring a comfortable ride. Enjoy a Selec-Trac 4x4 System feature that allows the driver to switch between two- and four-wheel drive modes. The Jeep Wrangler 4xe has an impressive ground clearance of up to 10.8 inches.
The Uconnect 4C NAV system with an 8.4-inch touchscreen display provides access to navigation, entertainment, and vehicle settings. The vehicle boasts a regenerative braking system that captures energy during braking, storing it in the battery pack for later use. This system ensures the battery remains charged, enhancing the vehicle's overall efficiency.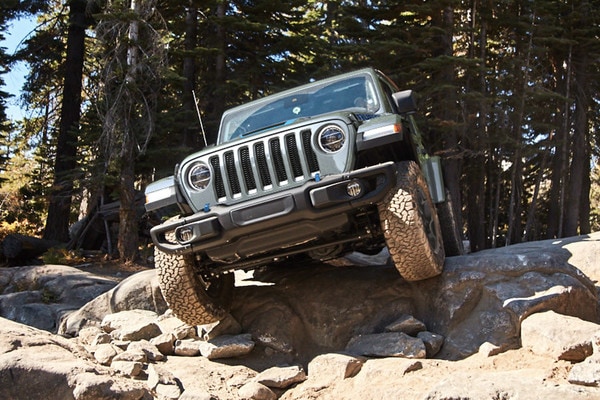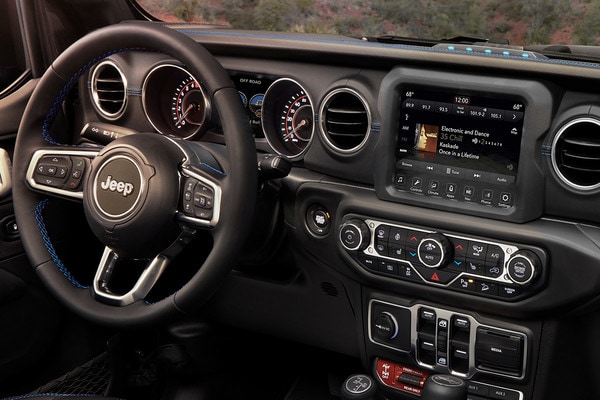 2023 Jeep Wrangler 4xe Safety Features
Enjoy a remarkable adaptive cruise control feature with sensors to detect the distance between your car and the one in front. The 2023 Jeep Wrangler 4xe comes equipped with Blind Spot Monitoring. This technology uses sensors to detect objects in the driver's blind spot and alerts the driver with a warning light on the side mirrors.
Furthermore, the forward collision warning system alerts the driver with a warning light and sounds to apply the brakes and prevent a potential collision. Lastly, passive systems like electronic stability control helps drivers maintain control of their vehicles in challenging road conditions and the advanced airbag system mitigates injuries in the event of a collision.
Contact Us Today!
Get ready to experience the ultimate adventure with the 2023 Jeep Wrangler 4xe! This powerful and efficient hybrid SUV will revolutionize the off-road world with its impressive capabilities and advanced technology. Plus, with our comprehensive financing options, you can own your dram car faster. Visit us at McKeown Chrysler in Springbrook, ON, and take a test drive today!